Are QUARTZ Countertops Better Than Granite Marble Or Laminate
Today, more luxury built homes, or older homes undergoing remodelling, are having countertops installed in kitchens and the bathrooms called "QUARTZ".
Forty, or more years ago, plastic laminates often trademarked with the names like "Formica" or "Arborite" were the go-to material of designers and builders. They came in a myriad of colors and textures, were flexible and lightweight, and transported and installed easily without the need of a team of labo
rers to haul them into the work site.
In the 1980's marble made inroads as a lighter brighter, more natural stone for bathrooms, but because of its composition being mostly calcium carbonate, it was soft and porous, absorbed red wine spills, and reacted with acids like vinegar and lemon juice, dulling its original polish, and thus did not fare well in the kitchen.
The next big thing was quarried "granite" a rock composed of 3 minerals, quartz, feldspar and mica - all hard minerals in their own right and came in all combinations of texture and color. Feldspar is the mineral that provides the reddish hue to granite. Quartz is white or clear and mica, black or dark brown. Granite is harder than marble, and though slightly porous, is more durable. Other rocks also made good countertops, including black basalt, but the home decor industry for the most part, has lumped them all as "granite".
The selling point of "granite" is its durability, natural origin, variety of colors and textures, and its adaptability to fit well in homes of any age, giving a look of stability and longevity.
The "New" material on the block is called QUARTZ - but this is a misnomer. Quartz is a crystalline mineral and is part of the minerals that are found in great quantities in the earth's crust.
This is crystalline quartz.
QUARTZ count
ertops differ from granite and marble countertops in one significant way: QUARTZ is an engineered product while the other two are solid natural stone. The composition of QUARTZ countertops is about 93 percent quartz, a natural material found in abundance in the earth's crust, and 7 percent synthetic polymer and color. Unlike granite, it is not heat resistant and can discolor if hot surfaces are placed directly onto it.
The one factor that QUARTZ has over natural stone is that it is totally non porous and slightly harder than granite, more durable than limestone and laminate.
If you want visually appealing textures and colors, go natural and choose granite or its cousins, but if you want a hard, durable non porous product that will hold its luster, QUARTZ is the way to go.
A good real estate agent will find you a home, but a GREAT REALTORwill make the effort to understand YOUR needs and requirements for EVERY room in your home, whether it's a marble floored bathroom/spa, a granite topped kitchen island, or engineered QUARTZ kitchen countertops.
Craig Dellio REALTOR
Rogers Healy and Associates
972-821-6957
RealEstateByCraigD.com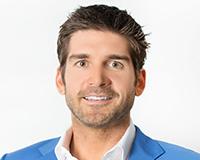 Author:
Rogers Healy
Phone:
000-000-0000
Dated:
February 4th 2019
Views:
11,512
About Rogers: Rogers Healy, a native Texan, has lived in Dallas for the majority of his life. Before moving to Dal...